T
he advent of video calling has brought a significant change in this fast growing
world of
internet. For quick contacts and
instant messaging
, video calls have widely replaced the emails and text chatting. There are various video calling software, all of these are
very very
easy to understand and to access.
They all just require a PC and fast internet connection. Video Calling is indeed an important tool for many business meetings and also a very useful tool for your home use to stay in touch with your far-distant
friends and relatives
.
Top FREE Video Calling Software
ooVoo is an awesome software used largely used for video calling services. Its best part is that we can use this amazing software for group video calling as well. ooVoo is available now only for Windows, but, also for Mac and it is easily accessible in your iPhones. Android phones are also supported. ooVoo is one of the top free video calling software which has over 35 million users and has a very large fan base. In ooVoo, we can video chat with 12 different persons at a time. We can also record and send our entire video chat.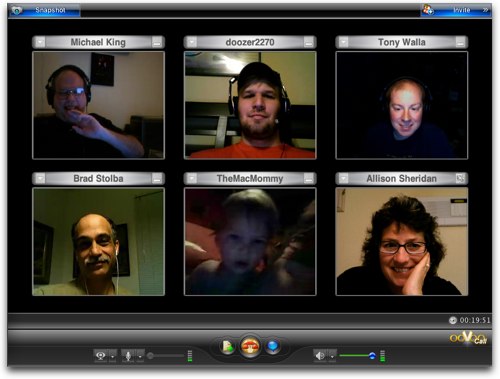 iVisit is another very useful software for two way video calling. The best features of iVisit include video and audio chatting, also, we can share documents while on call and also we can view the other person's desktop with whom we are video calling. iVisit works on Peer to Peer network technology. This unique video calling software is highly usable for your organization. iVisit works on all desktop computers and also on all types of mobile devices.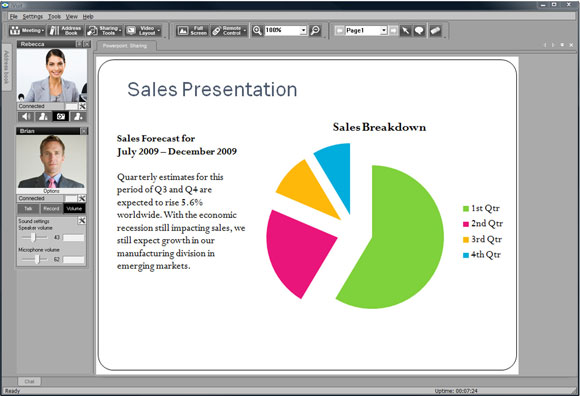 Skype, one of the
Top FREE Video Calling Software
provides a very easy to use and easy to understand environment for video calling and audio calling. Skype is available for all types of computer operating systems and also for iPhones, iPads, iPod Touch, and also for Android phones. Skype has recently been bought by the Microsoft, which has contributed towards making this great software more convenient. Skype enables two way video calling demanding very simple system configurations and internet speed. Skype also enables screen sharing and it now it can also be installed in your TV sets !!
Eyeball Chat is another very good FREE video calling software very well known for its group chatting features. Multiple
video conferencing
and files and photo sharing is a very useful addition to this software. Chat Rooms available in Eyeball Chat which enables the users
find new friends
.
Yugma software provides FREE
web conferencing
solutions for personal use as well as organizational use. It is easy to use which is available for the Windows, Mac and Linux computers and are easy to get to. Yugma is widely popular for
online advertising
companies and other organizations.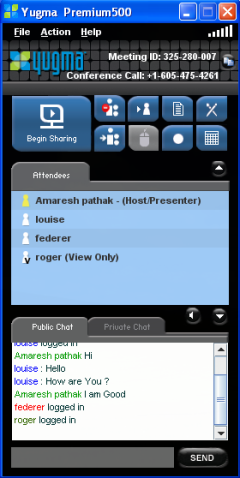 Easy to use video calling software with excellent Graphical User Interface. It enables video calls to
landline
phones and cell phone as well. The amazing feature of Ekiga is that it enables Call Holding, Call Transferring and Call Forwarding. High quality sound and video is provided by Ekiga.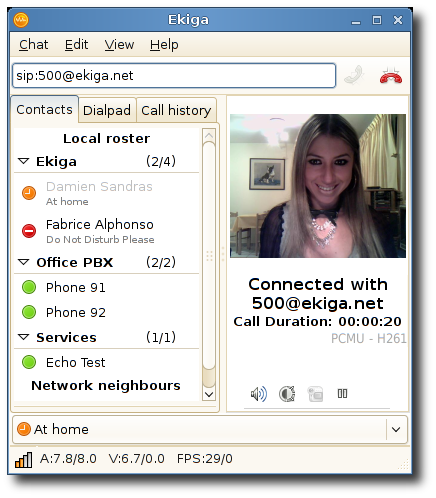 Which software do you use for video calling or conferencing? Like and subscribe, if you like this post.